Committed with sustainable development
Committed with sustainable development

The history of Fanalca dates back to 1957 when Joaquín Losada Salcedo, in a fortunate event of destiny, helps a representative of the Superior Coach of the United States and, after several conversations, offers him the representation in Colombia to import car bodies.
Shortly after, on May 31, 1958, the National Factory of Bodyworks –Fanalca (its acronym in spanish)vwas established between the Losada and Herrera families. In 1959, along with the Gómez family, they founded Super Bus Medellín and Super Bus Bogotá to assemble car bodies.
These visionaries, with a group of 12 collaborators, began this successful story of over 60 years.
From importing complete car bodies from the United States, little by little it was possible to assemble 100% of a bus in Colombia, which demonstrated the capacity of the organization.
In 1969, Alberto Losada and Jorge Herrera assumed the presidency and began a period of diversification with auto parts. Considering that the bus seats required large amounts of tubing they identified an opportunity to develop this business.
In 1971, Fanalca had 40 employees and, in its constant search for growth, it began negotiations with Honda Japan to market its motorcycles and later assemble them. Years later, and from that contact, authorization was obtained to market Honda automobiles in Colombia.
Many other businesses are part of Fanalca's history; the diversity of products and services has made it possible to enter new sectors, cross borders and have commercial allies in more than 16 countries.
1957
Formation of the National Bodyworks Factory - Fanalca.
1962
Start of the representation of the Superior Coach for the assembly of metallic bodies.
1972
Start of welded metal pipe manufacturing business.
1974
Start of the steel auto parts manufacturing business for Chrysler.
1978
Start of the auto parts manufacturing business at General Motors.
1980
Import of the first Honda motorcycles.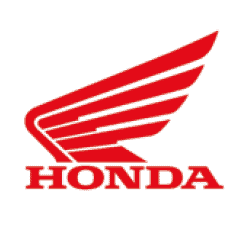 1981
Start of commercialization of Honda automobiles.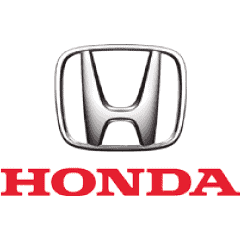 1981
Licensing to manufacture garbage compactor boxes.
1982
Beginning of the assembly of Honda motorcycles at the plant located in Yumbo, Valle del Cauca.
1985
Start of Fanaltex as a line integrated into Fanalca (later Supertex).
1991
First household solid waste collection vehicles, designed in Fanalca.
1992
Start of importing CKD motorcycles.
1992
Start of operations of the assembly plant, located in Bogotá (chassis).
1993
Start of the motorcycle parts business.
1998
Start of operations of the assembly plant, located in Medellín (Chasis).
1998
Start of operations of the pipeline plant, located in Cauca, Metalsur S.A.
2000
Start of the air conditioning business.
2003
Formation of the Fanalca Foundation.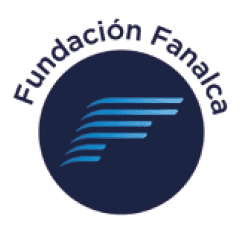 2011
Start of the Renting business (Honda Renting Total).
2014
Start of the metal fenders and road infrastructure business.
2016
Renovation of the corporate visual image of the Fanalca brand.
Today Fanalca is consolidated as a diverse, entrepreneurial and leading company in the sectors in which it has a stake.
The passion and commitment of our employees allows us to travel a path of sustainable innovation.